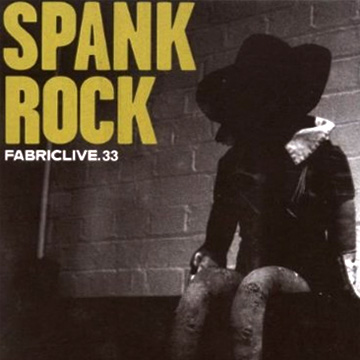 I've always liked the Fabric and Fabric Live series because the choice of tracks were usually things I'd seldom hear or never have heard before and the mix quality was all but impeccable.
Spank Rock's Fabric Live 33, however, feels like a blip. It reinforces the gulf in musical taste and range between American and European DJs (though there are exceptions). Naeem Juwan and Alex Epton throw into the blender their favourite radio hits from the 80s ("Owner of a Lonely Heart" by Yes, "Talking in Your Sleep" by The Romantics) and the worst and most overplayed 'dance hits' of the day ("Drop the Pressure" by Mylo, "Hot Chick" by UFFIE) and mush them all together with the occasional train wreck mix ins/outs.
This seriously feels less like a Fabric compilation and more like a "Now That's What I Call Party Music" disc. If you need redemption after listening to this disc, you can do no worse than listen to James Zabiela & Nic Fanciulli's beautifully brilliant One + One to cleanse yourself.